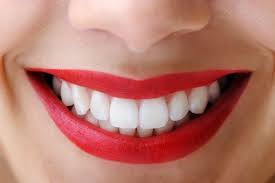 Tooth whitening lightens teeth and helps to remove stains and discoloration. Whitening is among the most popular cosmetic dental procedures because it can greatly improve how your teeth look. Most dentists perform tooth whitening.
Whitening is not a one-time procedure. It will need to be repeated from time to time if you want to maintain the brighter color.
Common Risks
Whitening is unlikely to cause serious side effects, although some people's teeth may become more sensitive for a short while. You may get mild gum irritation as well. Women should not have their teeth whitened while pregnant. The effect of the whitening materials on the development of the fetus is not known. Since the procedure is cosmetic, it should be postponed until after delivery.