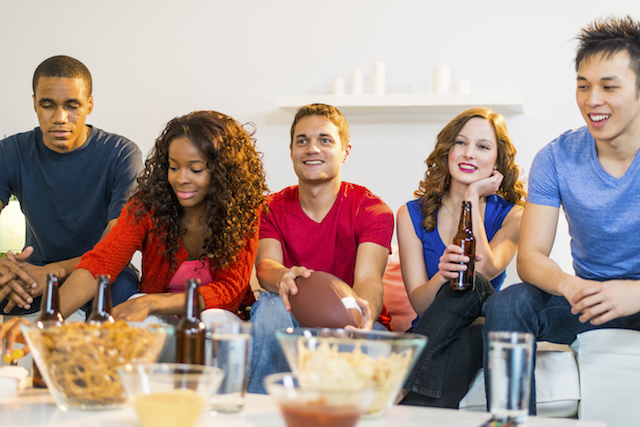 Many of us love to tailgate in the Fall. Then something comes up—like a big party—and all those promises go out the window. Make this tailgate different by swapping the worst snacks for alternatives that are still delicious and also healthy.
Bake it, don't fry it.
Baking is always a healthier alternative to frying, and there are many snacks you can find baked alternatives for. Try baking your own chicken wings, mozzarella sticks, onion rings or even French fries.
Go homemade instead of store-bought.
Cooking at home is usually much better than buying processed foods at the grocery store. Try a healthy chili with lean turkey (limit the cheese and sour cream) or personal pizzas made on whole-wheat tortillas instead of pizza dough, topped with veggies like mushrooms and broccoli.
Avoid dipping into extra calories.
Store-bought dips are loaded with calories and sodium. If you don't have time to make your own dip, buy hummus or salsa instead of dips like queso or French onion. If you can make your own, use Greek yogurt instead of sour cream. As an added bonus, put out veggies as dippers.
Make mini sizes.
A good way to manage portions is to serve smaller items, such as sliders instead of full-sized hamburgers, pigs in a blanket instead of hot dogs, and mini taco bowls instead of nachos.