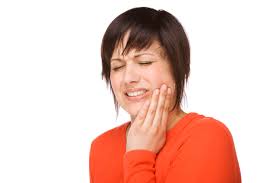 I hope you are never in a position where you have to deal with a broken tooth. But when it does happen, you can be prepared and equipped to take care of your teeth to the best of your ability.
You may not feel any pain, but your tooth may feel different – a jagged edge, or a sharp point you can feel with your tongue. The first thing to do is to make an appointment to see your dental care provider as soon as possible, ideally that same day. They'll be able to evaluate the extent of the damage and determine the appropriate course of treatment.
While you're waiting to see the dentist, rinse your mouth with warm water. If there is bleeding in your mouth, apply pressure with a wet cloth or a tea bag until the bleeding stops. You can also put a cold compress or cloth on the outside of your mouth (chin, cheeks or jaw) to reduce the swelling. You can take a pain reliever, like ibuprofen or aspirin, to relieve some of the pain.
If you actually pop the whole tooth out of the socket, hold on to it! The most important thing is to keep it from drying out. It's most well known to keep it in milk, but you can store it, under your tongue (take care not to swallow it) in bottled water, contact solution or tap water. Bring the tooth with you when you visit the dentist, as they may be able to bond it back into place.
Breaking a tooth can be unsettling, but there's no need to panic as long as you can get to a dentist quickly and take care of yourself in the meantime.